Manufacturer:
Category:
Commercial Trench Drains
Part Name:
Hydroline Trench Drains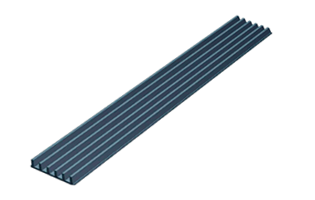 HYDROline is a flat drainage channel made on one ductile iron piece. It is very easy to install as it sits directly on top of the concrete.

Typical applications
Indoor and Outdoor areas
Indoor car parks, underground garages, parking decks, terraces, industrial plants etc.
Pedestrian areas
Areas with low rainfall
Hydrotec Hydroline Trench Drain Specs
Features
Low concrete bed
Ease of installation
Extremely resistant
Easy cleaning
One piece = rattle free
Fixes to the concrete bed thanks to built in anchors underneath

Call 800-277-5015 to place your order for Hydroline Trench Drains !