Manufacturer:
Category:
Pool Deck Drains
Part Name:
Z880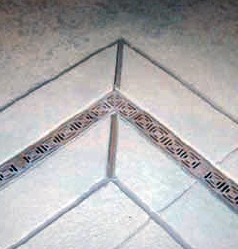 2-1/2" WIDE TRENCH DRAIN SYSTEM

Zurn Z880 2 1/2 [64] Wide Trench Drain System shall be 48 [1220] long and 2 1/2 [63.5] wide. Drain shall be 3 [76] deep. Drain shall be made of (HDPE) High Density Polyethylene, and is UV-10 stabilized. Drain shall have bedding feet to be used for positioning and anchoring purposes. Drain shall have tongue and groove snap fit connection. Drain shall have 24 [610] long high-density polyethylene decorative grate (-POG) provided as standard.

USA Configurable
PDF Specs


Features
48" Modular Channel Sections with 24" Grates
Durable and Lightweight
3" Trench Depth
Prefabricated 45's and 90's
Five Standard Colors – Gray, Brick Red, Blue, Sand, White
Variety of Gratings

Call 800-277-5015 to place your order for Z880!