Manufacturer:
Category:
Utility Ducts
Part Name:
Z874-U-LDRS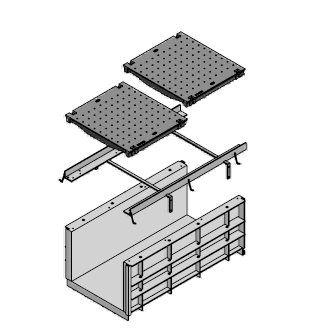 LIGHT-DUTY UTILITY TRENCH W/ STEEL COVER, FRAME AND CLAMP

Zurn Z874-U-XX-LDRS Channels shall be 80 [2032] long, variable reveal and variable throat width. Modular channel sections shall be made of 0% water absorbent High Density Polyethylene (HDPE). Shall have a positive mechanical connection between channel sections that will not separate during the installation and shall mechanically lock into the concrete surround every 10 [254]. Channels shall weigh less than 2.31 lbs.[1.05kg] per linear foot, smooth bottom with a Manning's coefficient of customized slope. Shall be provided with standard light-duty Solid Steel covers that lock into the frame. Steel Solid Cover is rated class A per the DIN EN1433 top load classifications and conforms to ASTM A36. Supplied in 20 [508] nominal lengths and 1/2 [13] bearing depth. The .105 [3] thick Light-Duty Aluminum Frame Assembly shall be produced in the U.S.A.

Typical Applications
Manufacturing Facilities
Grocery Stores
Malls
Banks
Schools
Hospitals
Electronics Stores
Pharmaceuticals
PDF Specs
Features
variable reveal
variable throat width

Call 800-277-5015 to place your order for Z874-U-LDRS!